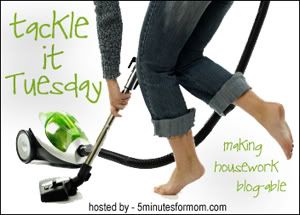 Oh boy. How excited am I to be hosting my 2nd Turkey Day Extravaganza?!?! Okay, so it's just going to be a little gathering of about 6 adults and 2 kiddos, but none-the-less, turkey day feasts are always a big deal. Can you smell the turkey roasting in the oven? Mmmmm.....
So, today my tackle is the Thanksgiving Day menu. Making a list of all the ingredients I need and shopping for it. I wanna have all my ducks in a row so I don't have to think about getting last minute shopping done the day before.
On the menu this year is:
Turkey. Duh.

Gravy. Made from all the giblet "parts." Mom will be in charge of that one. Mmmm-K?

Mashed potatoes.

Stuffing. And not that boxed stuffing either. Pure, homemade, toast the bread yourself and get down and dirty stuffing.

Broccoli casserole. Don't let this dish fool you. There is nothing really healthy about it except the broccoli. But that is pretty much canceled out by all the cheese and other deliciousness of the dish. In fact, we may just save ourselves some time and smother it all over our stomach, butt and thighs just for time sake. Cause that's where it will be settling eventually anyways.

Rolls and butter. Because you can't ever have enough carbs on Thanksgiving.

Cranberry sauce. The one that looks like the can. No need to get fancy here and make your own. I hated when I went to someone else's house and they actually made their own. The way we do things here in the hood (okay I am lying about the hood, but it sounded better than saying, "...in our suburban, middle class neighborhood) we just crack the can, slide that cranberry "roll" onto a plate (you can use a fancy one if it makes you feel better), slice that baby up like a loaf of bread and voila! My favorite!

Pie. Hopefully ala mode! But our friends are in charge of bringing that one.

Crock pot Pumpkin Spice Lattes. I found this recipe on the Internet and it sounds oh so divine. I can't wait to try it. Of course I'll be making it decaf, but I am sure it'll still give me a buzz from the deliciousness of it all.
Okay, now that I have a pile of drool all over my chin and I have slipped into a tryptophan induced coma I am going to get ready for my big day of shopping. Does anyone have some favorite recipes that they have on Thanksgiving? I would love to hear!
By the way, I am making a new rule this year. The hostess gets the first piece of turkey skin before the carving begins. And the second, and possibly the third. It's my house, I'll do what I want. Get over it.